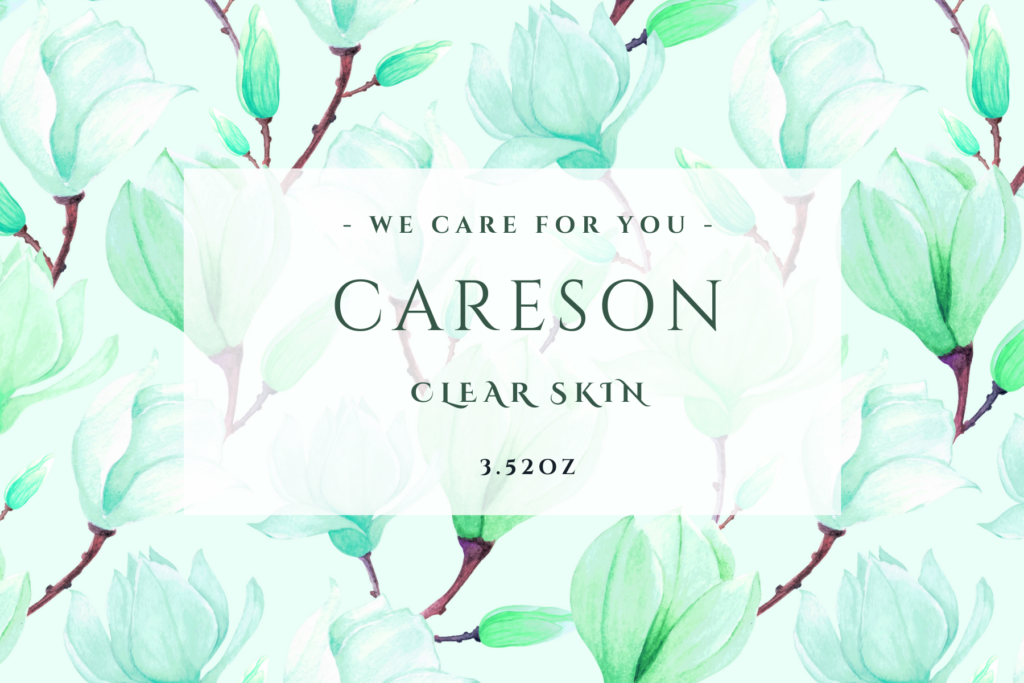 If it's clear skin you crave, CareSon introduces "CLEAR SKIN" Blemish-fighting mask in Nepal . It is not an ordinary facial skincare product, this facial mask is infused with a custom blend of Camellia sinensis leaf extract & kaolin, all rich in vitamins, minerals, and antioxidants designed to detoxify skin, reduce blemishes, fade pigmentation and treat acne. Also promote skin regeneration and encourage collagen production to prevent and slow down signs of aging, keeping your skin looking young and healthy.
Benefits of CARESON "CLEAR SKIN" CLAY MASK
Kaolin clay in this mask effectively adsorb pores, garbage and dirt which helps to remove toxins from the skin, reduces inflammation, and heals blemishes and scars.
Due to Anti-inflammatory, anti-bacterial and astringent properties of Camellia Sinensis leaf extract, this clay mask reduces skin irritation, skin redness and swelling.
This clay mask contains several vitamins, including Vitamin E, which helps to nourish and hydrate the skin
This clay mask cleans and moisturizes the skin at the same time, leaving the skin smooth, soft, and shiny.
It helps to reduce blemishes and fades the pigmentation.
It treats acne and clears the blackheads.
Niacinamide in this clay mask helps to prevent premature signs of skin aging, boosts collagen production to smooth wrinkles and reduce discolorations.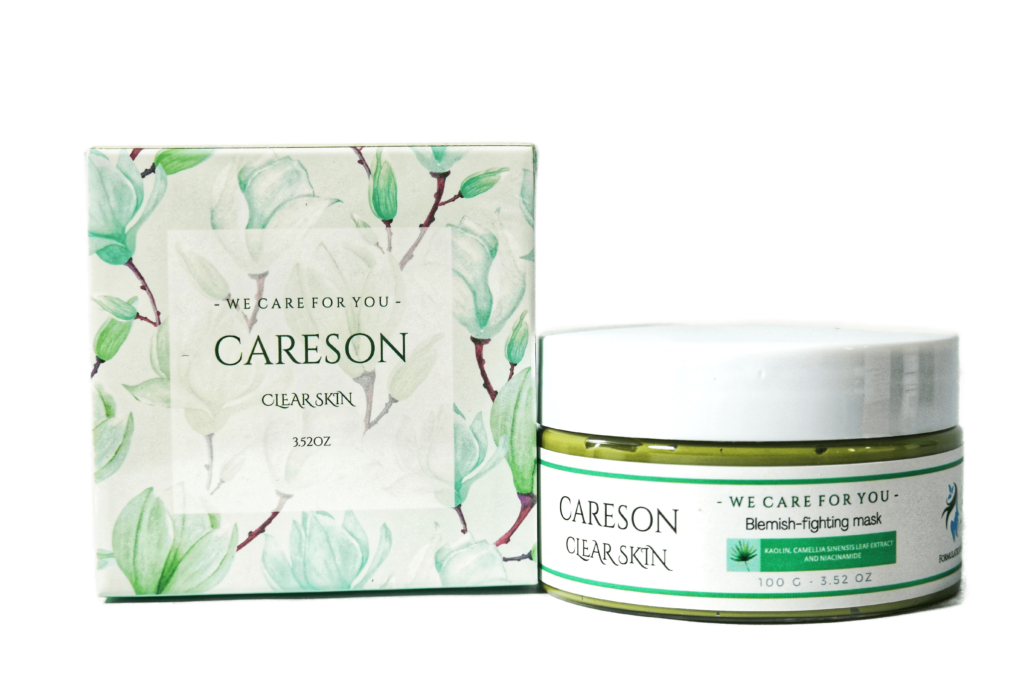 How to apply CARESON "CLEAR SKIN" CLAY MASK
Step 1- Wash clean your face and wipe it with a warm towel.
Step 2- Apply the mask to your skin. Preferably with a brush.
Step 3- Wait for 15-20 minutes and rinse off before the mask dry.
Step 4- Wash clean your face and wipe it with a warm towel.